What will we eat in the future?
The food4future-Experiment for citizen-researchers
*The experiment is closed now. Thank you for your participation*
Neither we nor anyone else knows exactly how the future will look like…that is impossible. But we want to work on it so we are well prepared for the unknown.
To achieve that we want to experiment and research together with many people about what we should consider and think about today – so that the future of food will become reality. Not all of these ideas will become innovations, but others will.
On the following pages, you can experiment with us and help develop our future food ideas.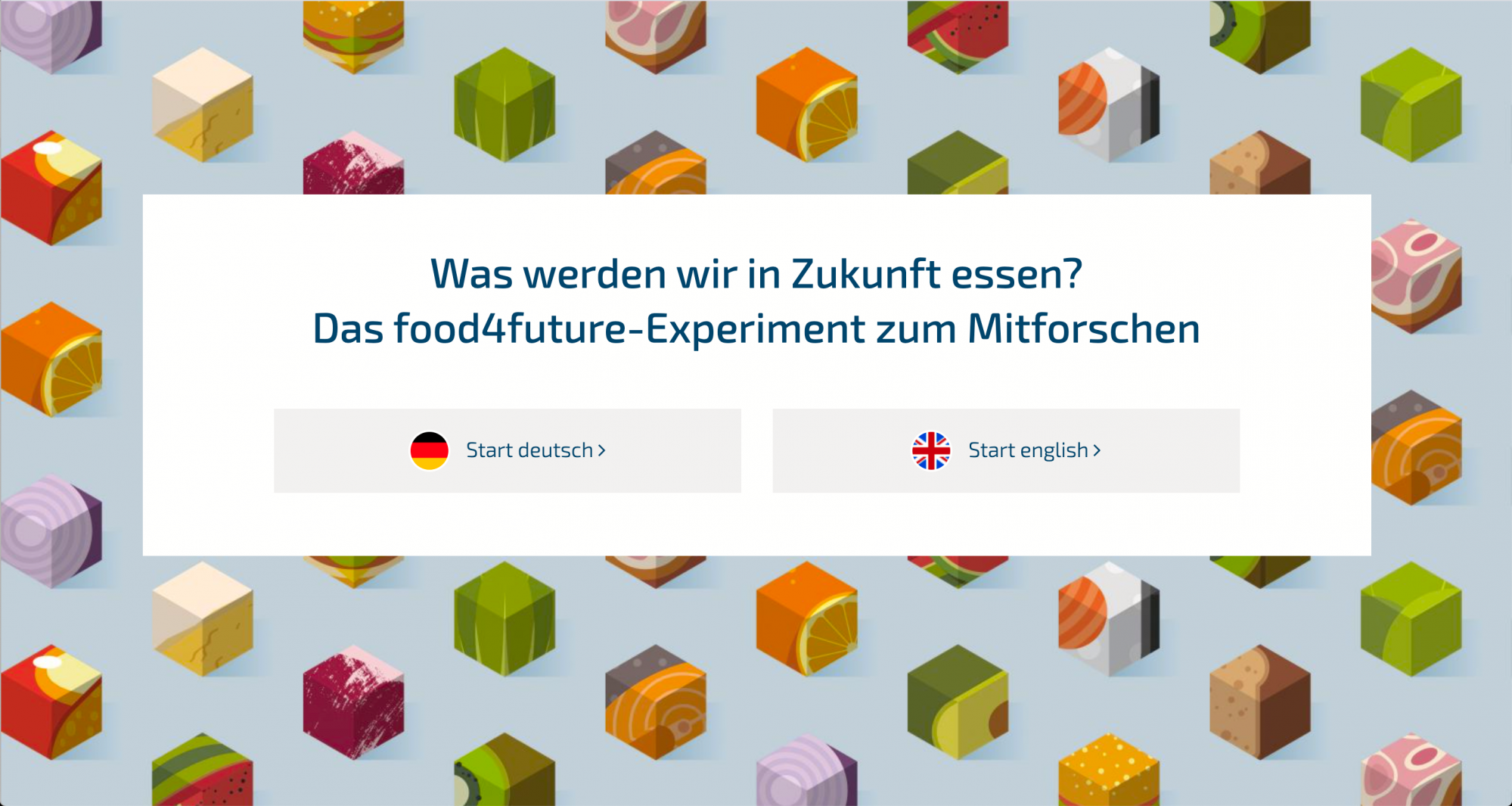 You have questions about the food4future Citizen Science project? Then contact: