Smart Nutrition & Wearable Sensors and Digitization I
Research Field III | Smart Nutrition & Sensor Technology
The high demand for nutrition-supporting applications in the general population can be estimated on the basis of the more than 100,000 health and nutrition apps currently available. The apps available range from diet diaries to calorie counters to diet/meal planners. Existing apps work mostly on the basis of user input, which often have a subjective character in terms of the specification of anthropometric data such as weight, height and body circumference as well as of the dietary habits of the users.
The use of biosensors to measure a person's nutritional and health status opens up the possibility of creating an objective, evidence-based method for the development of a reliable healthcare app using real data generated by sensors. For this purpose, a pilot study will first generate data from young, healthy volunteers using portable sensors and nutrition protocols that reflect their nutritional and health status. The collected data will then be used in a machine learning process to develop a lifestyle and healthcare app, which will provide the wearer with concrete suggestions based on his/her individual physiological-medical phenotype for the selection of food and the time of intake and consumption. In a validation study, these sensors are used for nutritional intervention with protein-rich foods in >50-year-olds. Based on the obtained sensor data, food proposals for various dietary scenarios will be developed.
Current nutrition guides do not consider specially designed food components and usually only a limited selection of locally available foods that can be delivered by short transport routes. Within the framework of a subproject, the novel foods that were developed and designed within the framework of food4future (f4f) will therefore be included in the food spectrum of the app, thus expanding its offer for an individualized, needs-based diet. The large selection of local foods in the app's food spectrum ensures that the optimal supply of its users can also be ensured in view of changing globalized markets ("No Land, No Trade") without having to resort to exotic, long-distance food.
D. Weber, T. Hening (DIfE)
Contact
German Institute of Human Nutrition Potsdam-Rehbruecke (DIfE)
Arthur-Scheunert-Allee 114-116
14558 Nuthetal
Germany
Website
www.dife.de, Department Molecular Toxikology
Project duration
October 2019 - February 2024
Interaction with f4f and associated partners
TH Wildau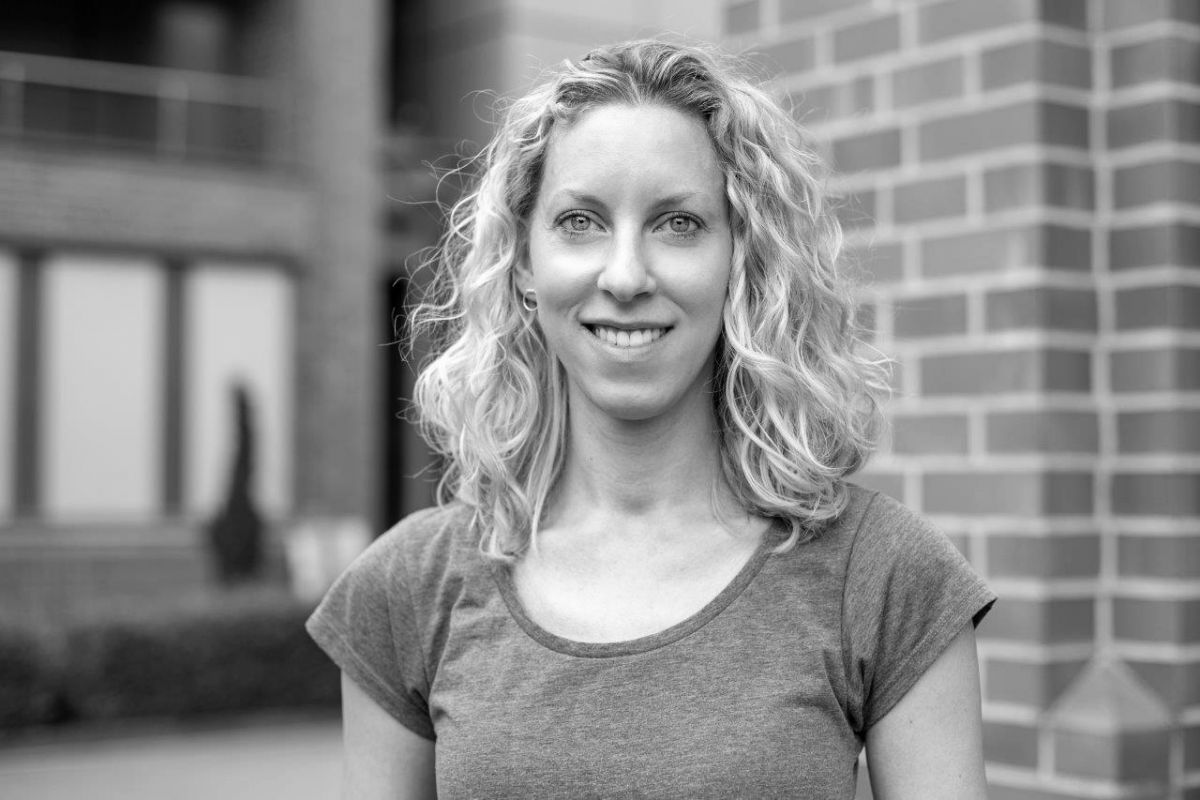 Foto: Carolin Schrandt/DIfE
Dr. Daniela Weber is a Post-Doc in the Molecular Toxicology Department at the German Institute for Human Nutrition Potsdam-Rehbruecke (DIfE). She is interested in lipid-soluble micronutrients in human studies related to aging. In Food4Future, she is responsible for the sub-project Smart Nutrition & Wearable Sensors, where these new technologies will find application in two intervention studies.
Thorsten Henning
PhD Student
Thorsten Henning is a state-certified food chemist and works as a PhD student in the Department of Molecular Toxicology at the German Institute of Human Nutrition Potsdam-Rehbrücke (DIfE). His research focus is on the quantification of fat-soluble micronutrients using liquid chromatography-mass spectrometry and he is working in the food4future subproject Smart Nutrition & Wearable Sensors.