Interview | Dr Aisa O. Manlosa
food4future introduces the scientist behind the project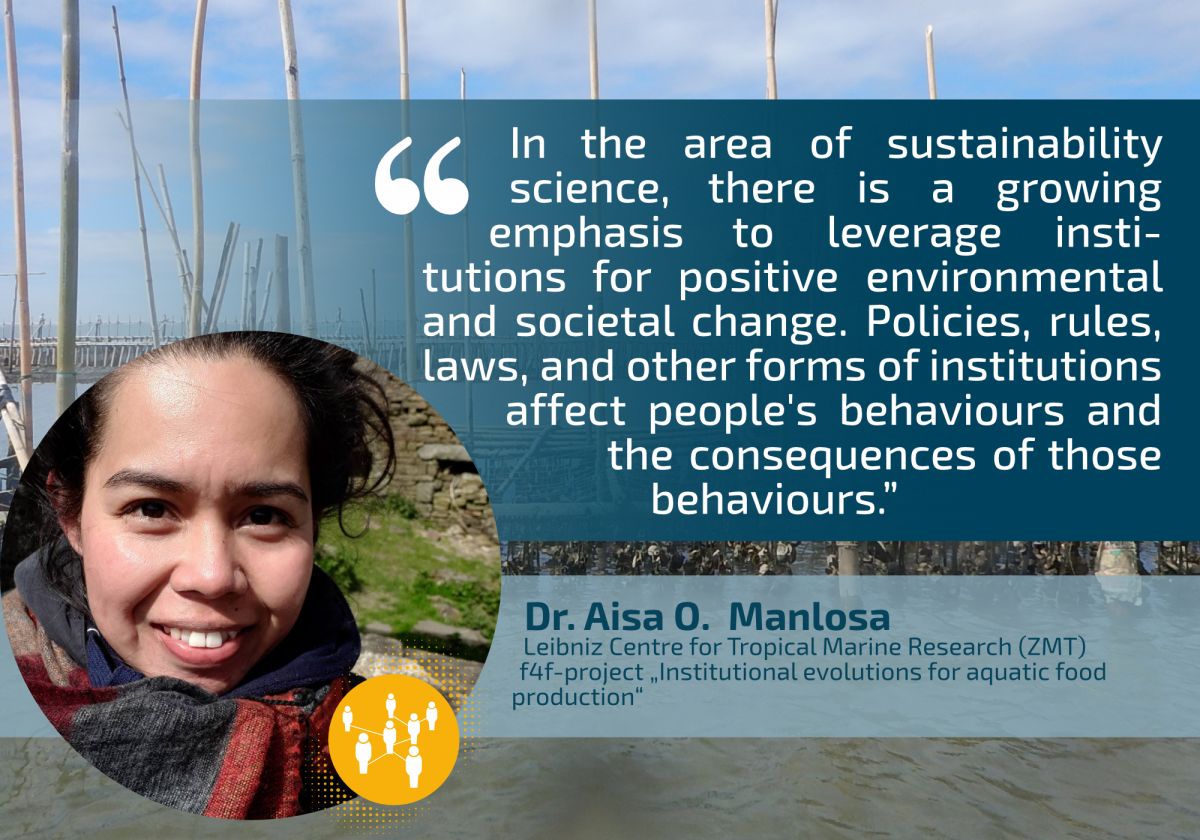 The project focuses on the shift from capture fisheries to aquaculture in three municipalities in the Philippines located along the Manila Bay area. In the past, this area had a strong capture fisheries economy. Since the 1990s, a shift from capture fishery to intensive aquaculture took place. As small-scale fishers typically do not have the capital to invest, it was mostly rice farmers who needed to find alternative sources of income when they lost arable land to intruding salt water. The supply of feeds and fingerlings (juvenile fish, which are used as input in aquaculture) also developed as ancillary industries with trade relations. About 20% of the Philippine's fishery exports go to Germany.
Besides institutional evolutions, Aisa will study the impacts of the food4future "No Land" and "No Trade" extreme scenarios on German aquaculture and the tipping points of those scenarios.Institutions are found in very different forms and the term is used differently depending on different contexts. Aisa defines institutions as rules that people use to structure how they interact. Institutions can be formal, such as laws and policies of a country. On the other hand, there are unspoken rules which a certain group can understand because of their shared past and experiences. In the area of sustainability science, there is a growing emphasis to leverage institutions for positive environmental and societal change. Policies, rules, laws, and other forms of institutions affect people's behaviours and the consequences of those behaviours.
Aisa has a Philippine heritage including language skills which allows her to get in contact with stakeholders in her study area easier. We talked to Asia about her field work, challenges and limitations and the impacts of COVID-19 on her work.
What does your field work look like?